Hair Silicon System in Bangalore and Delhi
Best Hair Weaving and Hair Fixing in Delhi and Bangalore
Hair silicon is the most advanced technique of non surgical hair restoration or non surgical hair replacement.
It is also a fixed procedure , where patch is fixed on your scalp with the help of medically proved & water proof silicon liquid.Hair silicon system is latest technique & widely acceptable in India & abroad.
Hair silicon system is more comfortable then hair bonding & hair weaving. you can treat like your own hair & you can do all your daily activities like taking bath, 'swimming, gym driving , playing games etc.
Hair silicon system gives you 100% natural & gorgeous look with good hair volume in no time.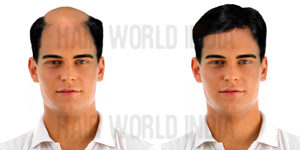 Hair Bonding    

  Hair Weaving    

  Hair Silicon System

See your add here